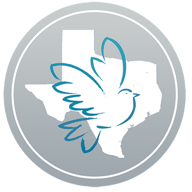 Common Questions About Tres Dias
IS THERE A COST?
Yes. The cost for the weekend is approximately $150.00 per participant, $25 of which is an application fee. The cost includes three nights lodging, meals, and all materials necessary for the weekend. Financial assistance may be available and should be requested when the participant's application is filed.
WHO MAY TAKE PART?
Tres Dias is open to all adult Christians, men and women, married or single, regardless of denomination. You must be at least 21 years old at the time of the weekend. Laity and clergy alike are invited to join the community. Husbands and wives attend different and unique Weekends. It is required that the husband attend first.
WHAT HAPPENS ON THE WEEKEND?
A series of 15 talks are given by laity and clergy. These talks and their discussion in a small group cover the "short course in Christianity", which is the basis for Tres Dias and all similar communities (Walk to Emmaus, Cursillo, etc.). The candidates worship and study together. The atmosphere of a Tres Dias weekend is one of love, joy, patience, hope, Christian fellowship, sharing, singing, participation, laughing and worship.
WHAT IS EXPECTED OF PARTICIPANTS?
To be open and willing to respond to what you experience, to share your feelings with others, and to allow them to share theirs with you.

To make a genuine effort to discover where you are and where or how you can grow in your Christian life.

To feel secure in the knowledge that you are accepted where you are and as you are, and to know that a specific response is not expected of you.

To be curious enough and thirsty enough for spiritual exploration and nourishment to acknowledge a need to commit a weekend of your life totally to Christ.

To "Participate, not Anticipate"
WHAT HAPPENS AFTER THE WEEKEND?
Each individual who returns from the weekend with a renewed commitment to work for Christ is encouraged to join in the activities of an existing community of persons who have also experienced the weekend. The purpose of this community is to give strength and support to each other in order that each person might grow in faith and develop their particular gifts of ministry. The support is provided through two methods:
GROUP MEETINGS (Reunions) that are held frequently when several people gather together for mutual encouragement and support through piety, study and action.

AREA MEETINGS (Secuelas) that are meetings of larger groups of people who have participated in a weekend. Here they share and witness to others so that the Church and their own faith may be built up.
HOW DO I APPLY?
Every participant must have a sponsor, who has attended a Tres Dias (or similar) weekend. This sponsor will assist you in preparation for the weekend and, more importantly, assist you after the weekend. If you know someone in your church who has attended a Tres Dias weekend, ask them to tell you more and how to get started. Pray about it, and if you conclude that you should go, submit an application that your sponsor will provide. If you don't know of anyone in your church who has attended a Tres Dias weekend, ask your Minister or look for friends or relatives who have attended similar weekends such as Emmaus or Cursillo. While we would like you to attend Tres Dias, all of these communities are very similar and have the same basic objectives.
IS TRES DIAS A DENOMINATION?
No! Tres Dias is not a substitute for church. Participation in Tres Dias cannot replace active, contributing membership in your church. Tres Dias can only help awaken the need for Christ in your life, or strengthen the walk you already have with Him. This awakening and strengthening takes on its fullest meaning when you strive to play a more committed and active role in your church community. Participants are expected, with the help of the Holy Spirit, to work toward transforming environments with the gospel of Christ.