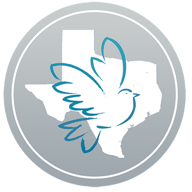 Tres Dias was derived from Cursillo de Christianadad, a "short course in Christianity", which has been active in church renewal since it's beginnings in Spain in the 1940's. Translated from Spanish Tres Dias means "Three Days". Tres Dias is an inter-denominational Christian renewal group that proclaims that "Jesus Christ is Lord". Men's and Women's weekends are held throughout the year. Tens of thousands of people have made the weekend and tens of thousands of lives have become more committed to serving our Lord Jesus.
After the three day experience, Tres Dias encourages people to be in small groups to support each other in their lives as Christians while enhancing ties with their home churches and living the Christian Life in their environment.
There are now approximately 100+ Tres Dias communities chartered and emerging around the world. Thousands of men and women have made a Tres Dias Weekend. In America, Tres Dias was begun in 1972 and is overseen by International Tres Dias, which is made up of laity and clergy from around the world. Individual weekends are sponsored and coordinated by area groups such as North Texas Tres Dias which is affiliated with International Tres Dias.